Founder Craig Jaffurs was ready to retire; Green hopes to inject new life into esteemed brand
Craig and Lee Jaffurs have agreed to sell Jaffurs Wine Cellars in California's Santa Barbara County to their neighbor Daniel Green, the winemaker and co-owner of Conarium Wines. Terms were not disclosed, but the acquisition includes the Jaffurs tasting room in downtown Santa Barbara, the winery and all inventory.
– Wine Spectator
Source: Santa Barbara County's Jaffurs Winery Purchased by Daniel Green
Robert Parker – The Wine Advocate
The Syrahs in particular are outstanding. The straight Santa Barbara County is an excellent starting point, and easily one of the best values readers will find in California Syrah.
– on the 2009 vintage
"Over the last few vintages, Jaffurs has emerged as one of Santa Barbara's finest, most consistent winemakers, and his wines continue to go from strength to strength."
– on the 2006 vintage

Josh Raynolds of Stephen Tanzer's International Wine Cellar
"Glass-staining purple. Heady scents of black raspberry, boysenberry,incense and violet, along with subtle notes of black pepper and olive tapenade. Lush, spicy and expansive, offering powerful red and dark berry compote flavors and an exotic candied floral quality. Clings impressively on the long, spicy finish, with the boysenberry and floral notes repeating"
– on the 2009 Upslope Syrah

James Laube – The Wine Spectator
"Santa Barbara is making big strides with reds made from Syrah and other Rhône varietals. Craig Jaffurs is one of the veterans, and his wines keep getting better. In the past few vintages the wines have been a shade riper, with deeper, richer flavors, and tannins that are softer and fleshier."
– On the 2006 vintage
"…for my taste, the Jaffurs Syrahs have more polish and finesse, especially in regard to tannins, than any wine that's been produced from this Santa Barbara winery"
– On the 2005 vintage
"At the top of this list are two single-vineyard Syrahs from Jaffurs. Owner Craig Jaffurs is a veteran Rhône producer in Santa Barbara; he debuted his first Syrah from the 1994 harvest. Both his wines show ripe and dense flavors from the late, cool 2011 vintage."
– Augustus Weed – Wine Spectator Online, June 30 12014 Article, "9 Bold California reds – New reviews of Rhône-style wines from the Central Coast"

Jeb Dunnick – The Rhone Report (current Wine Advocate reviewer)
Craig Jaffurs continues to produce a bevy of superb wines from his Santa Barbara estate. His 2010s are quite strong, particularly in his upper tier, single vineyard offerings. All of the wines are impeccably made and worth the effort to track down (which given the miniscule quantities, is what you will have to do).
– on the 2010 vintage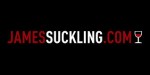 "I was really impressed with the balance of fruit and yet silky tannins , and plenty of dark fruits and spices. In structure it reminds me of an excellent red from the Northern Rhone."
– on the 2009 Syrah

Steve Heimoff – Wine Enthusiast Magazine
"The Jaffurs 2011 Grenache Blanc, from the Thompson Vineyard in the Santa Ynez Valley, is one of the best I've reviewed this year".
– on 2011 California Grenache Blancs article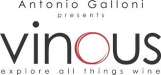 Antonio Galloni – Vinous (former Wine Advocate reviewer)
This is a very strong showing from Rhone specialist Craig Jaffurs. The Syrahs in particular are outstanding. In 2009 the Syrahs were picked between October 5 and November 4 illustrating just how long the harvest can stretch in Santa Barbara. The straight Santa Barbara County is an excellent starting point, and easily one of the best values readers will find in California Syrah.
– on the 2009 Syrahs in Wine Advocate.
The reds are the most impressive wines in this large collection from Craig Jaffurs. All of the whites have a very small amount of residual sugar, which personally I find distracting because it blurs varietal expression, but I imagine some readers will feel differently. As for the reds, well, they are fabulous and well worth the effort of finding. In particular, the 2011s are incredibly distinctive. Jaffurs did a lot of deleafing just after set, and that turned out to be a good decision, as the wines are incredibly pure and defined, quite an achievement in this challenging harvest.
– on the 2013 whites, 2012 reds, 2011 reserve reds.

Stephen Brook – Decanter Magazine
2010 Jaffurs Bien Nacido Vineyard Syrah, Damson and blueberry aroma – bright and vibrant. Juicy and concentrated, with a lively, peppery aftertaste that isalmost racy. Long, stylish finish.
– In the "Best of the 2010 Syrahs" article

The Wall Street Journal
Our favorite, from Jaffurs in Santa Barbara County, was bursting with beautiful fruit. It was a big wine, but so effortlessly fruity that Dottie said, "It seems like the most natural thing in the world — so easy — when they get it right." Jaffurs says it made 392 cases of the wine, but we bought it right off a shelf. In fact, when it comes to Petite Sirah, it's a good idea to look for small-production wines, which often have particular intensity and verve that comes from hands-on care and straight-up passion
– on the 2005 Jaffurs Petite Sirah in the "Petite in Name, Big in Satisfaction" article.

The Robb Report
A decade and a half ago, Santa Barbara County's wine industry went through a period of adjustment, as many vintners who had attempted to replicate Napa Valley's success with Bordeaux-style wines discovered that the climate did not cooperate. Grad­ually, producers turned their attention to the heartier Rhône varietals, which—along with Chardonnay and pockets of Pinot Noir—have since shaped the area's oenological identity. Craig Jaffurs, however, was well ahead of his competition. Jaffurs Wine Cel­lars, whose winery is located in the city of Santa Barbara, has focused entirely on red and white Rhône-style wines since opening in 1994. The 2008 Bien Nacido Syrah is a powerful apotheosis of that particular grape, which is grown in Santa Maria. Almost tarlike in its density, the wine is lusciously flavored with essences of blueberry, smoky oak, coriander, and mint.
– Best of the Red wine category in "Best in Best in 2011" article