12th Annual Vineyard Picnic & Tour
Saturday, August 11th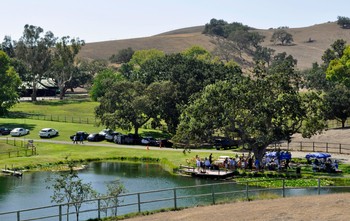 Save the Date, Saturday, August 11th!
For purchases of more than four tickets, please call the winery at (805) 962-7003
We are excited to welcome our wine club members and friends to the 12th Annual Vineyard Picnic & Tour at our beloved Thompson Vineyard. This is where it all started for Jaffurs in 1994. We made our first Thompson Syrah then and continue to source 4 other grape varieties. We will be taking tours throughout the vineyard, enjoying vittles catered by High on the Hog, Jaffurs-made Sangria and drinking library wines that you will not want to miss!
Join us Saturday, August 11th!
Questions or concerns? Call us at the winery for assistance.
(805) 962-7003